Ukraine brides
, Single Russian Women From Belarus For Marriage, Russian Brides For Traditional Men!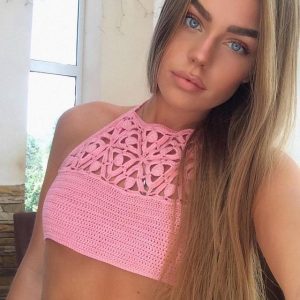 When you join, we promise you, we will be your personal matchmaker. We help You find Your future Russian Bride, not a date. We Represent Quality Russian Women in Belarus who are Sincerely Ready and Searching for Marriage. Traditional Russian Brides for Traditional Men who Believe in Time-Honored Family Values and Marriage. This search for your Russian woman for marriage is one of the most important actions you will ever undertake. We will take our time together, we will make sure your experience, your adventure, is pleasant, rewarding, and successful. This process takes time. Patience is the key here. We take the stress and intimidation factors out of this process. There are hundreds of sites out there all offering instant access to beautiful
Russian women
. To be honest, all that is intimidating. You're expected to start a relationship with no help at all? We here at Wow Russian Brides feel the only way to perform real marriage matchmaking between two people is to know both people involved on a personal level. This is what we call real, old fashion marriage matchmaking. New technology is great in some applications, but it has no place in marriage matchmaking. That needs to be done on a personal level. We know our Belarus Russian women personally.
Your membership lasts for life, you are under no time pressures.
Real, Old Fashion Matchmaking Is What We Do Here. Wow Russian Bride is a Real Matchmaker.
The goal of our agency, Wow Russian Brides is this: To make it possible for men to find the Russian woman from Belarus of their dreams for marriage. This goal is possible with our help, and your sincere desire to find happiness with a Russian woman. We are concerned about our Belarus women and our men friends we represent. We are concerned about your relationship and your marriage. We provide our support services to you and your special Russian woman bride for as long as you want and need, including after your marriage. We believe this is the true value of what we do here at Wow Russian Brides. We only accept Russian women members into our group who have been referred to us by current female members. For a Russian woman to be accepted into our membership, she must have a job or be a full-time student if she is of that age. She must be
a good woman for marriage
in our opinion and in the opinion of the members who referred her to us.
Our Brides Are Carefully Selected
Finally, we must like her as a person. We here at Wow Russian Brides must feel this particular Russian woman will make a Good Russian Bride. This is how we must feel about all our Russian women members before they are accepted into our membership. We weed out the scammers, the Russian women who are simply looking for a ticket to the West, the spoiled women, and the trouble-makers. You can find those women on the "Mega-Sites." Yes, we have some of those women here in Vitebsk Belarus, I guess they are all over the world. We will not represent that type of Russian woman. However, there are some really nice, honest, and sincere Belarus Russian women here who we classify as the "old fashion" type of Russian woman. These women are a joy to know, they are friends of ours who want to be a loving future Russian bride. These women are good, decent Russian women who really want to meet a good and decent man for marriage. In other words, these women are good Russian women searching for marriage. If you are a man who wants to find the Russian woman from Belarus of your dreams for marriage, you have come to the right place here at our agency.
We Take Marriage And Family Seriously. We Feature Traditional Russian Women For Marriage!
Your search for your special Russian woman for marriage, your future Russian bride is one of the most important actions you will ever take. Marriage is very serious business as you well know. We here at Wow Russian Brides will help you every step of the way on your journey to find your special Russian bride. We do not offer the "hype" you will find on other sites. We do not have fancy search engines, like the larger "grocery store, Mega-Sites." We do have honest, beautiful, good Russian women from Belarus searching for a mate who we know personally. If you are serious about finding your perfect Russian bride for your marriage partner, your Russian woman from Belarus, take the time to look through our many beautiful Russian women from Belarus. You will be glad you did. Yes, this process takes time and patience. Marriage is a very important step in your life. Wow Russian Brides is different from the other marriage agencies you have seen. Every member enjoys our personal matchmaking service individualized search for your loving Russian bride. We work with you to make sure you find your perfect Russian woman for marriage, your Russian Bride. We have many good Russian women we know personally who really will be good, sensible, responsible Russian brides for our men they fall in love with.
How to Attract a Russian Girl Online!
Getting a Russian hot girl is easy, but you have to know the ways to attract her and get her interested in you first. Women from Russia are renowned for their passion, which means that if you want to be the next man in her life, you have to know how to go about it. You can get a beautiful Russian woman in your bed any time you want, but first you need to know how to get to know her. Read on to discover some of the best ways to get a beautiful Russian girl interested in you: Get her alone. Russian girls tend to prefer men who are confident enough to take them out. If you want to get a Russian girl interested in you, the best way to do it is to go and spend some time with her alone. This will tell her that you are not just a needy loser that wants to be her man, but rather you are someone who is strong and respectable. When you see her with a man who is confident and with his own time and money, she will start to see you as someone important. Learn how to make conversation. When you are talking to a Russian girl over coffee, don't just stare at her. In fact, if you have the opportunity to, bring up subjects that would pique her interest and make her think about you. If you can do this while you are sitting opposite her, then you are half way through the dating process.
We Help You Find Your Perfect Russian Woman For Marriage!
Are you worried about being scammed by women on those "Mega-Sites?" You know, those sites with thousands of Russian woman profiles and checkout counters. They can't possibly know who those Russian women really are on their sites. Are you worried about that? You should be worried. Those women are hunting…For YOU! We help take the risk out of your search for your Russian bride. The best part of marrying a Russian bride is that they support their husbands. In Western countries, women don't place importance on domestic chores and don't prioritize cooking. In Russia, however, young men are expected to cook and do laundry. Moreover, beautiful Russian brides think that girls who don't do household chores are ashamed and should have a partner that does. Once you find your perfect match, don't wait for long. It's important to find a Russian bride who is not only suited to your family but also has a strong character. Unlike other women, they are extremely faithful to their man and don't give in to temptations. In addition, they are loyal to their man and will not cheat on him. So, the right woman can be the foundation of a happy marriage. All you have to do is find your perfect woman. While it may seem like a daunting task, the majority of
Russian brides
are very supportive of their husbands. They are also very supportive of their spouses. For instance, they won't hire someone else to do their laundry. You can even ask them to help you cook. In some cases, these girls will even pay for the food and the cleaning. Regardless of who you marry, you'll be amazed at how much they'll appreciate your efforts.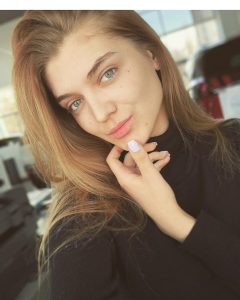 We help you greatly increase your chances of achieving a successful relationship and marriage with a wonderful Russian woman bride from Belarus. Perhaps you noticed we don't waste lots of time and energy building glitzy websites. We spend our time working with our members to make sure they find the Russian brides of their dreams for marriage. Realistic dreams built on real relationships. Together we will find your loving bride, a woman you will be happy and compatible with. Our Russian women are serious about marriage and family. Real, traditional Russian women for real, traditional marriage! You might be shy, you might be going thru a divorce now or you might already be divorced after a long marriage and feel lost on the dating scene. You might be older than you once were, join the crowd on that, you might feel a bit old fashion.
We will help you find your beautiful Ukrainian Bride!
You are welcome here. We care about our members, our men, and our ladies. Take a look around our site. We have many sincere, beautiful Russian women from Belarus who are serious about marriage and family. When you are ready to change your life for the better when you are ready to find your loving Russian bride – join our membership! You've seen the large grocery store-type Russian brides agencies with their fancy computerized search engines. The Net is full of dating agencies promising men beautiful Russian brides. Dating agencies promising model quality brides to unsuspecting men, dating agencies promising Russian models to unsuspecting men. Dating agencies promising Russian women brides, promising anything these dating agencies think men want to hear. All the men need do is sign-up with these dating agencies, write a few letters, send a few gifts from their gift shops, and miraculously the men are promised beautiful Russian brides will show up at their door. Good Russian women? Real marriage? This is not how real relationships are built. You punch in age, weight, height, and BAM! You get a list of Russian women and possible future brides who fit your computerized parameters. Then you can place all your selections in a grocery cart and proceed to the checkout. Just like going to the grocery store. Very fast, efficient, and silly! Very high-tech, but very dangerous. This is not the way for men to find their future Russian brides. Love, romance, marriage are personal desires that should be pursued on a personal level. These issues are very important to all of us guys, we need to be careful.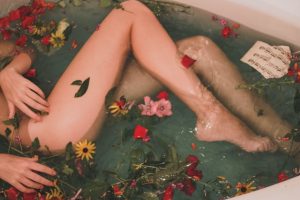 Here at Wow Russian Brides, our human search engine moves much more slowly
Our search engine actually knows our Russian women and our male members involved. It is a slow, methodical, human search engine, able to sense the emotions involved and able to work with both our women and men to make sure both parties are really meant for each other. We are not a casual dating agency. We are not interested in setting up dates with our Russian women. WowRussianBrides is a true introduction and marriage agency. We spend all our time helping our male clients find their loving brides. Love and romance on a human level. Sincere Russian Belarus women searching for marriage. We believe your search for your Russian bride should be done on a personal level. We do not believe this process should be rushed. This matchmaking process should take time. Wow Russian Brides believes your marriage to a good Russian woman is worth your investing some time and effort into the process. You won't find unreasonable, spoiled feminists in our membership. You will find good women who have realistic expectations about what love and marriage really mean. Realistic expectations concerning men. What? Women like that still exist somewhere in the world? Refreshing! If you are serious about finding a good Russian Belarus woman for marriage, your loving Russian bride, and if you understand how important this search is to your future happiness with your future Russian bride, give our human search engine a try. It isn't fast, it isn't powered by fancy computer programs, and it doesn't provide Russian women with shopping carts. It does care about you and your future Russian bride. In the search for your loving bride and happy marriage, speed kills!
Find a Beautiful Ukraine Bride! Beautiful Russian Women From Belarus Searching For Marriage!
True love and romance are best pursued naturally if you want a successful marriage with your Russian bride. We are not trying to be the largest marriage-matchmaking agency on the Web. We strive to be the best introduction and marriage-matchmaking service available, we operate in a totally honest manner at all times. We like to stay small to keep it possible to really know all our Russian woman members and all our male clients. You will be joining a group of people who can help you during the process of finding your Russian bride, to bringing her to your home wherever that might be in the world. Your lifetime membership continues after your marriage when you and your new Russian bride are living together. We only represent serious Russian Belarus women searching for marriage. If you're searching for your Russian bride because you want a good Russian woman who has old fashion ideas about what a good marriage between a man and woman should be, you are at the right agency. We help our male members find good, old fashion thinking Russian brides. Wowrussianbrides: Beautiful Russian women searching for real love and marriage! Real, old fashion matchmaking is what we do here. We are real matchmakers. When you join, we promise you, we will be your personal matchmaker.

Looking for a beautiful Ukrainian bride? We Offer Professional Russian Matchmaking Services Featuring Traditional Russian Belarus Ukrainian Women For Marriage!